282nd Army Band Plays At Patriots Point This Friday!
Waring Hills
Aug 02, 2011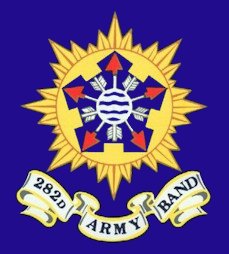 This Friday, 5 August 2011, from 2 to 3:30 pm,  the thirty-six member 282nd Army Band will be playing approximately 30 musical compositions to include rock, jazz and other genres in Hangar Bay 3 of the USS Yorktown (CV-10). Based out of Fort Jackson in Columbia, South Carolina, the 282nd Band is commanded by Chief Warrant Officer 3 W. Scott McDonald, United States Army. Should be a great show on the Fighting Lady, below is the 282nd in action via You Tube…and they sound even better in person! Come on out and enjoy these talented Army musicians!
SUBSCRIBE
Don't miss out upcoming events and happenings at Patriots Point.
Sign Up