Tin Can Sailors Visit During Annual Reunion
Molly Hamilton
Aug 19, 2014
The Tin Can Sailors, a national organization for destroyer veterans, visited Patriots Point today as part of their annual reunion.  While onboard the USS YORKTOWN, the group held their annual memorial service.  "It is a memorial for destroyer members who have gone on before us," said Tin Can Sailors Executive Director Terry Miller.  Members tossed a wreath of flowers off the USS YORKTOWN into the Charleston harbor to remember these departed veterans.
After the service, the sailors spent some time touring the aircraft carrier, but many were eager to see the ship that was far more familiar to them The USS LAFFEY.  The USS Laffey is a destroyer similar to the ones on which many of the Tin Can Sailors served.  The sailors reminisced about their own destroyer experiences as they wandered throughout the warship.
Veterans came to this reunion from across the country, from California to New York and even as far north as British Columbia, Canada.  They will spend couple more days touring military and other sites in the Charleston area.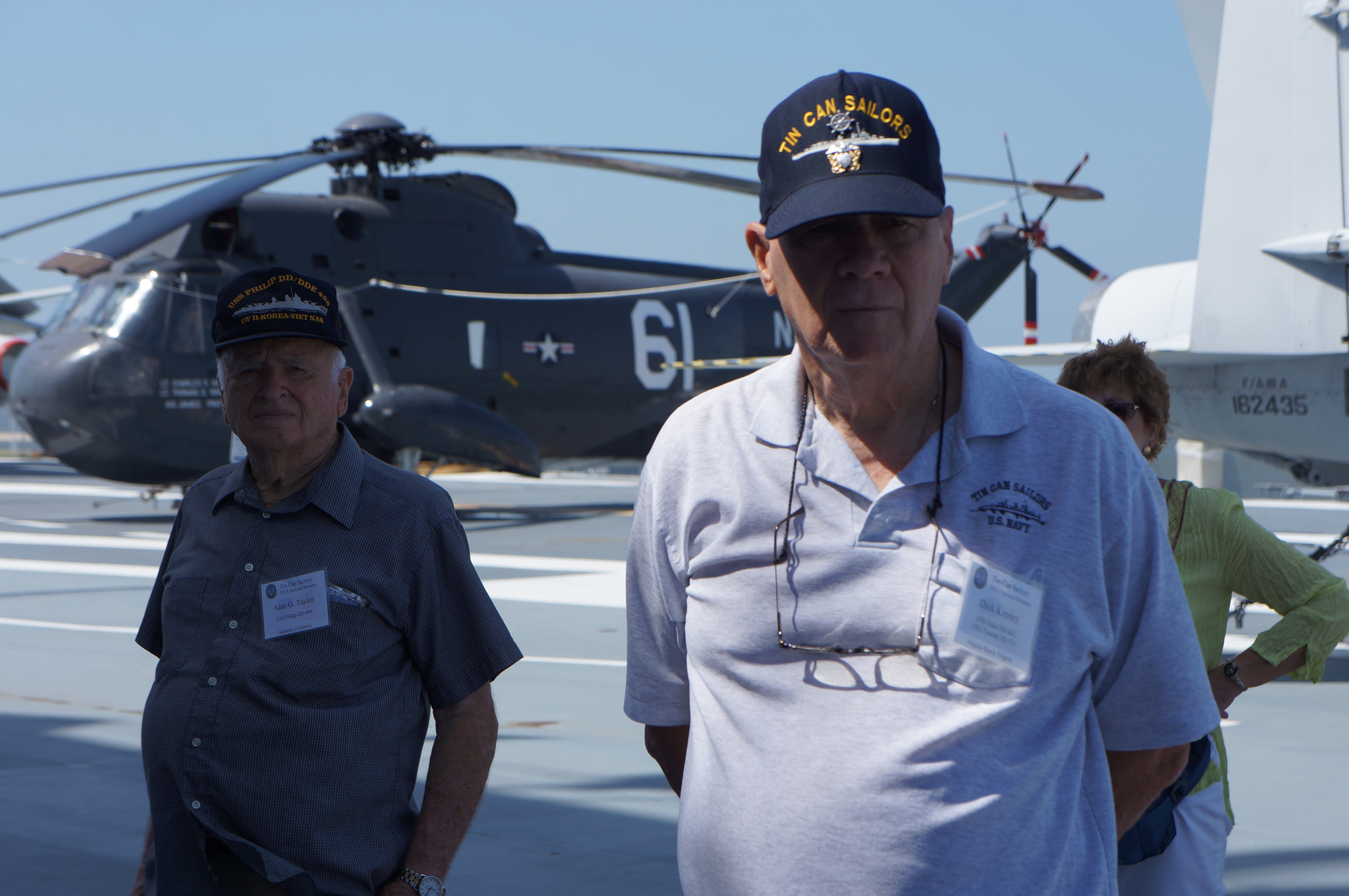 SUBSCRIBE
Don't miss out upcoming events and happenings at Patriots Point.
Sign Up